Sale!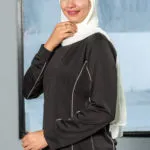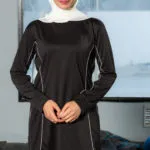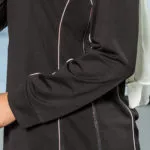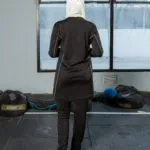 Jogging Set Wellness – Black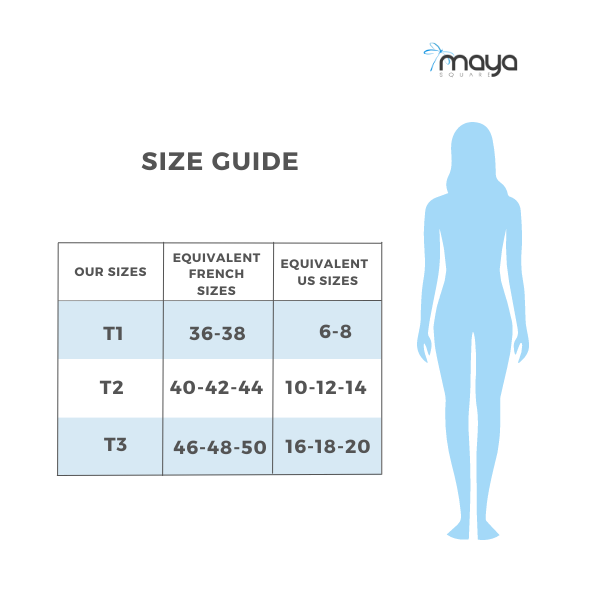 The Dark Elegance of the Jogging Set Wellness Black: A Versatile Essential for Your Wardrobe
The black Wellness Jogging set is much more than a simple sportswear. For modest veiled women seeking optimal comfort without sacrificing style, this set offers the perfect solution. Its soft and delicate fabric adds a touch of luxury to your sports experience, whether it's for a relaxed day at home or an intense workout session.
Comfort and Versatility : The Casual Elegance Look of the Black Wellness Jogging Set
Featuring a top adorned with sparkling fancy zips on the sides and straight-cut pants, this jogging ensemble combines both comfort and sophistication. Made from a blend of 50% cotton and 50% Lycra, it offers exceptional softness and elasticity, perfectly adapting to your silhouette. Also
available in burgundy
, this versatile outfit is a must-have for any woman in search of a casual and elegant style for all occasions. Don't miss this opportunity to add this essential piece to your sportswear collection!
Location
Express delivery
Standard Delivery
Europe

$

12

2 -5 Jours

$

9

10-30 Jours

USA/
Canada

$

16

2 -5 Jours

$

10

10 – 30 Jours

GCC / Africa

$

16

2 -5 Jours

$

10

10 – 30 Jours

Rest of the world

$

16

2 -5 Jours

$

10

10 – 30 Jours

Tunisia

$

2

24h – 72h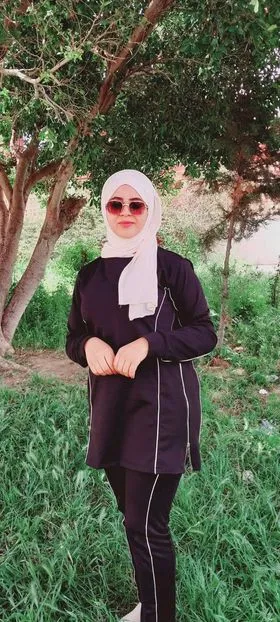 Super doux , je recommande ! matière agréable, j'aime beaucoup  😍😍😍