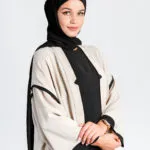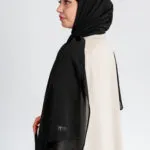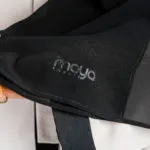 Black Scarf With Cap Integrated – Instant Hijab
Reveal Your Instant Elegance with the Black Scarf With Cap Integrated – Instant Hijab
Dive into absolute chic with our Black Scarf With Cap Integrated – Instant Hijab. Designed for those who demand innovation and practicality, this revolutionary hijab promises an unparalleled style experience.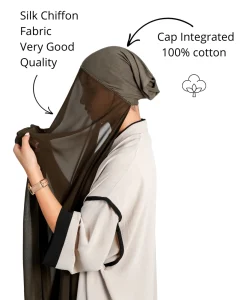 The Secret to a Flawless Look: Instant Scarf, Optimal Comfort!
Transform your appearance in the blink of an eye with our pin-free instant scarf. Comfortable, practical, and remarkably easy to wear, this hijab ensures effortless elegance. Forget about constant adjustments and embrace a style without compromise.
Premium Quality, Unmatched Comfort: Chiffon Fabric and Cotton Viscose Bonnet
Indulge in luxury with our very high-quality chiffon fabric, providing a light and soft touch. The integrated bonnet in 100% cotton viscose ensures a perfect fit, offering exceptional comfort throughout the day.
Express yourself with our Black Scarf With Cap Integrated – Instant Hijab
available in a range of striking colors
. Choose the one that reflects your unique style and stand out boldly. Don't miss the opportunity to adopt a hijab that sets new fashion standards. Order yours now and discover the simplicity and beauty of our Black Instant Hijab!
Location
Express delivery
Standard Delivery
Europe

$

12

2 -5 Jours

$

9

10-30 Jours

USA/
Canada

$

16

2 -5 Jours

$

10

10 – 30 Jours

GCC / Africa

$

16

2 -5 Jours

$

10

10 – 30 Jours

Rest of the world

$

16

2 -5 Jours

$

10

10 – 30 Jours

Tunisia

$

2

24h – 72h