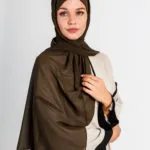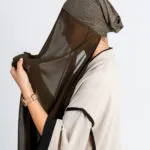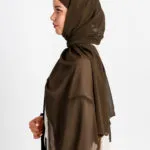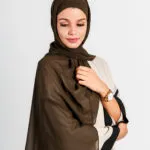 Military Green Scarf With Cap Integrated – Instant Hijab
Exceptional Comfort and Effortless Ease : Explore the Military Green Scarf With Cap Integrated – Instant Hijab
Looking for an innovative and practical hijab? Look no further! Our Military Green Scarf With Cap Integrated – Instant Hijab offers a revolutionary solution for instant and hassle-free style. Embrace ultimate comfort with our pin-free instant scarf. Designed for easy wear, it ensures a perfect fit in an instant. No more hassles with pins—this scarf provides an effortless experience every day.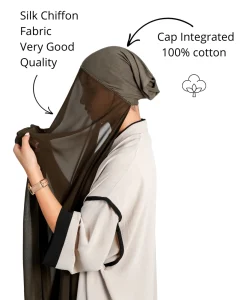 Outstanding Features
Premium Quality Fabric: Crafted from high-quality chiffon, our scarf guarantees a luxurious feel on your skin.
Wide Range of Colors: Available in a variety of colors, find the shade that suits your style and adds an elegant touch to your wardrobe.
Choose innovation, practicality, and comfort with our Military Green Scarf With Cap Integrated. Order yours today and redefine your style with ease!
Location
Express delivery
Standard Delivery
Europe

$

12

2 -5 Jours

$

9

10-30 Jours

USA/
Canada

$

16

2 -5 Jours

$

10

10 – 30 Jours

GCC / Africa

$

16

2 -5 Jours

$

10

10 – 30 Jours

Rest of the world

$

16

2 -5 Jours

$

10

10 – 30 Jours

Tunisia

$

2

24h – 72h