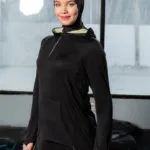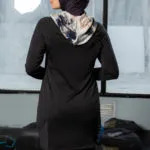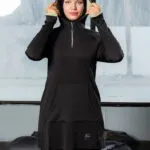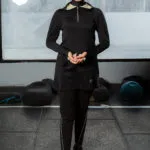 Warrior Sports Sweater – Black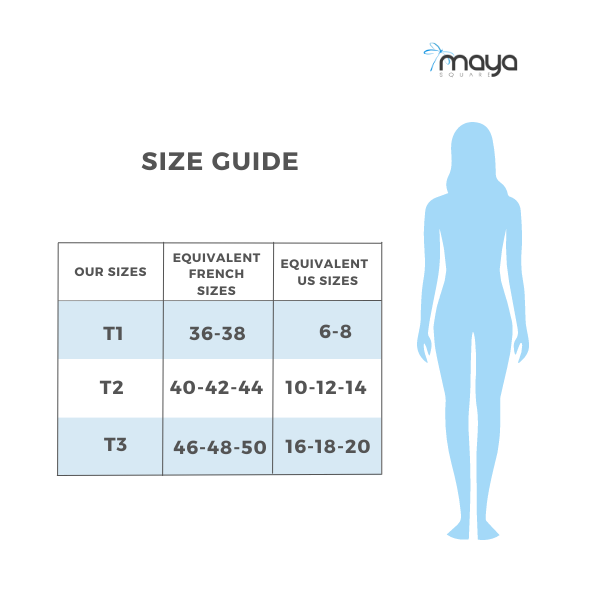 Sporty Women's Veiled Black Pullover – Warrior: Comfort and Performance at Its Best!
The women's veiled warrior black sports pullover offers a perfect balance between modesty and performance, specially designed for modestly dressed veiled women in search of a garment suited to their needs. With long sleeves and high-quality stretch fabric, this pullover ensures optimal comfort during even the most intense endurance training sessions. Perfectly suitable for various sports activities, it's ideal for those seeking both practicality and elegance.
Features of the Sporty Women's Veiled Black Pullover – Warrior
Absolute Comfort with a Printed Hood
The pullover's hood is specially designed to provide unparalleled comfort during exercise. You can fully focus on your workouts without being bothered by constant adjustments. The hood's print adds a unique touch of style to your sports attire, allowing you to stand out elegantly on the field.
Anti-Sweat Technical Fabric
The premium sports fabric used in making this pullover has unique sweat-wicking properties, ensuring a feeling of freshness and dryness throughout your workout session. Stay focused on your goals without worrying about the discomforts associated with sweating, thus maximizing your sports performance.
Superior Quality Materials
Made from 100% polyester for the main fabric and 100% viscose cotton for the hood, this women's veiled black sports pullover combines durability and lightness, ensuring a resilient and comfortable outfit. Invest in a sports garment that will accompany you lastingly in all your sports adventures, without compromising on style or quality.
Location
Express delivery
Standard Delivery
Europe

$

12

2 -5 Jours

$

9

10-30 Jours

USA/
Canada

$

16

2 -5 Jours

$

10

10 – 30 Jours

GCC / Africa

$

16

2 -5 Jours

$

10

10 – 30 Jours

Rest of the world

$

16

2 -5 Jours

$

10

10 – 30 Jours

Tunisia

$

2

24h – 72h