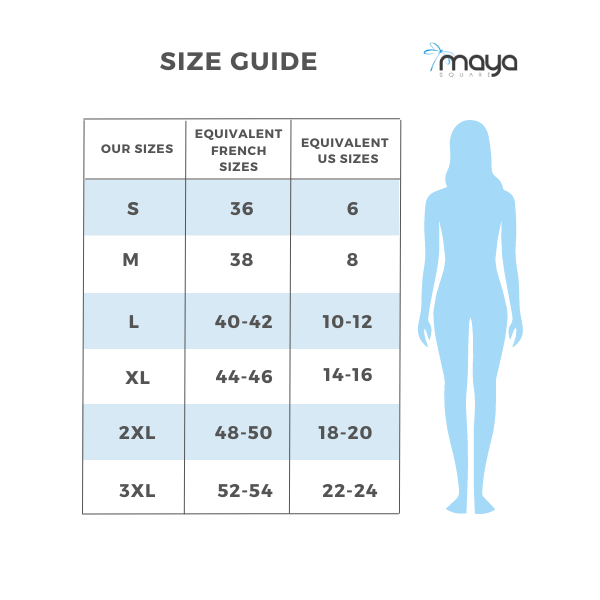 Enjoy the beach, waves and nautical activities while respecting your modesty and your style thanks to this pretty stylish swimsuit with graphic patterns!
It is now possible to be elegant and feminine while being properly covered!
This burkini model is made up of four pieces:
Indian pink tunic lined with a high-end floral printed tulle with zipper.
Straight cut trousers with elastic waistband and ankle pockets
Adjustable and easy to wear sling that gives you a lot of comfort in the water.
and a swimsuit cover of the matching size
Buttons at the waist to attach the pants to the tunic with an elastic band
Fabric composition:
Very good quality fabric: mixture of polyamide and lycra, very light, easy to dry and does not absorb water
Material 1: 95% Polyamide; 5% lycra
Material 2: 100% Polyester
We certify that our fabric dries quickly
Washing instructions: For prolonged use and maintenance of the product, please pay attention to the instructions on the label.
Location
Express delivery
Standard Delivery
Europe

$

12

2 -5 Jours

$

9

10-30 Jours

USA/
Canada

$

16

2 -5 Jours

$

10

10 – 30 Jours

GCC / Africa

$

16

2 -5 Jours

$

10

10 – 30 Jours

Rest of the world

$

16

2 -5 Jours

$

10

10 – 30 Jours

Tunisia

$

2

24h – 72h