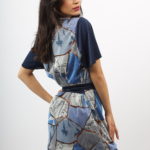 Bleuet half-covered Swimsuit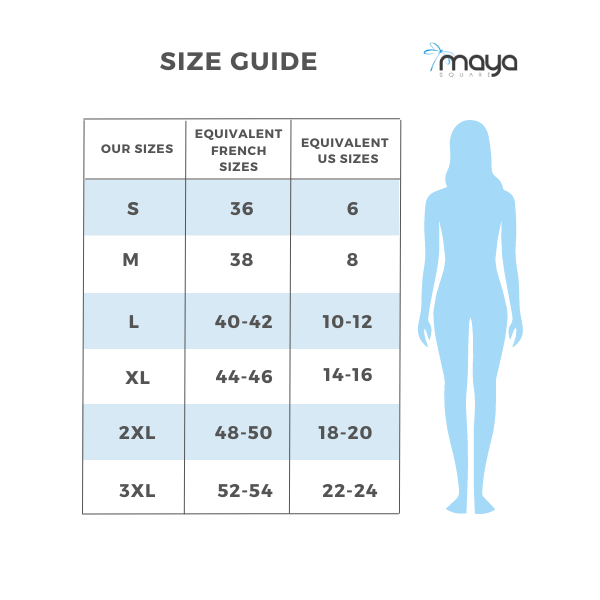 Our half-covered swimsuit enhanced with floral patterns, its "Bleuet" floral print reveals a palette of bright colors anchored by shades of blue.
This summer, you will not go unnoticed.
Two-piece swimsuit:
V-neck tunic with tulle print, underpants with elastic at the waist.
buttons at the waist to attach the pants to the tunic
Fabric composition:
Very good quality fabric: mixture of polyamide and lycra, very light, easy to dry and does not absorb water
Material = 95% poliamid; 5% lycra
Material 2: 100% Polyester
We certify that our fabric dries quickly.
Washing instructions: For prolonged use and maintenance of the product, please pay attention to the label instructions.
To have a perfect set on the beach, you can add the Bleuet swimsuit cover-up and the matching bag.
Location
Express delivery
Standard Delivery
Europe

$

12

2 -5 Jours

$

9

10-30 Jours

USA/
Canada

$

16

2 -5 Jours

$

10

10 – 30 Jours

GCC / Africa

$

16

2 -5 Jours

$

10

10 – 30 Jours

Rest of the world

$

16

2 -5 Jours

$

10

10 – 30 Jours

Tunisia

$

2

24h – 72h