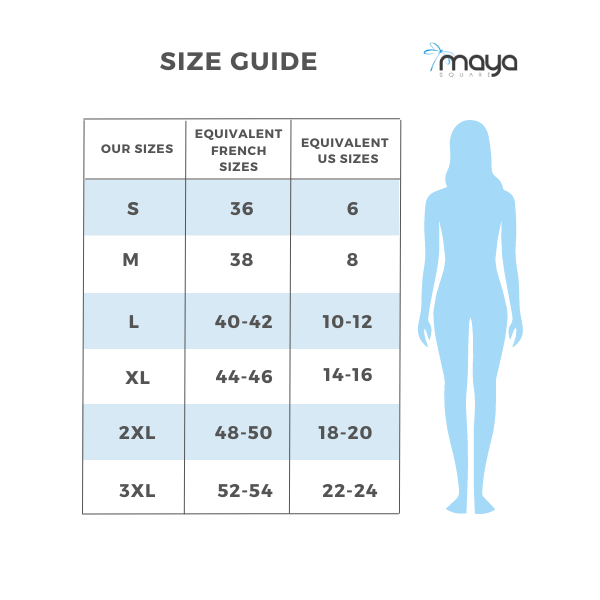 This superb swimsuit plays on contrasts with its blue color beautifully decorated with a vibrantly colored floral print.
a note of freshness to your summer look This burkini model is made up of four pieces: Blue tunic lined with high-end floral print tulle.
Straight cut pants with elastic at the waist and purses at the ankles Adjustable, easy-to-wear scarf that gives you a lot of comfort in the water.
Buttons at the waist to attach the pants to the tunic using an elastic band Fabric composition: Very good quality fabric: blend of polyamide and lycra, very light, easy to dry and does not absorb water Material 1:95% polyamide; 5% lycra Material 2: 100% Polyester We certify that our fabric dries quickly
Washing Instructions: For extended use and care of the product, please pay attention to the label instructions.
Location
Express delivery
Standard Delivery
Europe

$

12

2 -5 Jours

$

9

10-30 Jours

USA/
Canada

$

16

2 -5 Jours

$

10

10 – 30 Jours

GCC / Africa

$

16

2 -5 Jours

$

10

10 – 30 Jours

Rest of the world

$

16

2 -5 Jours

$

10

10 – 30 Jours

Tunisia

$

2

24h – 72h